Ontario is imposing stricter provincewide COVID-19 restrictions for at least 28 days. "They spread faster and they do more harm than the virus we were fighting a year ago".
Variants now account for about 67 per cent of all new infections in Ontario, the science table says, and seem to be causing more serious forms of COVID-19 in a younger cohort of people than seen during the first or second waves. "The variants of concern are spreading rapidly". "It's spreading far more quickly than it was before and we can not vaccinate quickly enough to break this third wave, this is the challenge of the new variants".
It was during the update where Waterloo Region's Medical Officer of Health Dr. Hisu-Li Wang recognized the stricter measures will be hard and present hardships for many in the community but mentioned the province-wide shutdown will help control the impact and extent of the third wave.
A total of 2,424,063 vaccine doses have been given in the province so far.
Hair salons will be closed and there will be no indoor or patio dining.
Capacity is limited in retail stores - to 50 per cent for those deemed essential, and 25 per cent for non-essential retailers - while restaurants are restricted to takeout, delivery and drive-through service.
Under the province's new shutdown rules, all indoor organized events and social gatherings are prohibited.
Limiting capacity at weddings, funerals, and religious services, rites or ceremonies to 15 per cent occupancy per room indoors, and to the number of individuals that can maintain two metres of physical distance outdoors.
Schools will also remain open.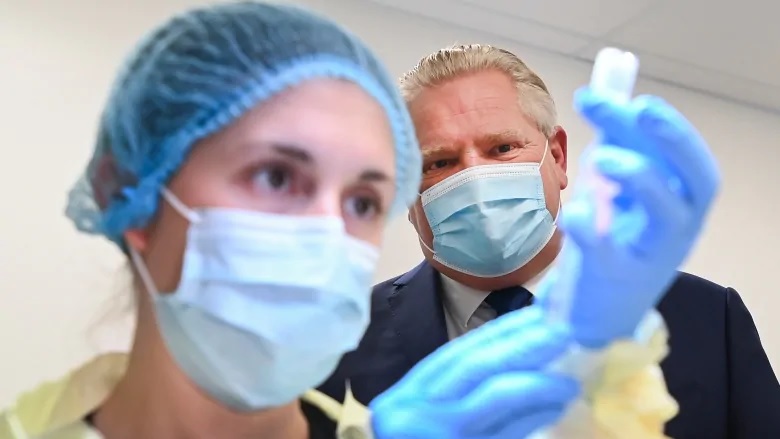 Ontario under third province-wide 'shutdown' to curb surge in COVID-19 cases
Health Minister Christine Elliott said the shutdown does not include a stay-at-home order, because last time there were tremendous ill effects on both children and adults.
"As the new variant spreads, you will see that Covid is killing faster and younger".
COVID-19 cases could fall to between 1,000 to 1,500 a day by the end of April if the province activates a shutdown for four weeks, the table said. Someone who catches the dominant B.117 variant is 1.5 times more likely to die.
The province also hit a new high Wednesday for the number of COVID-19 patients in intensive care units.
The province opted not to issue a stay-at-home order during the shutdown.
The revised modelling comes as the province faces a worsening third wave of the pandemic, driven by the spread of variants of concern, particularly B117, the variant first identified in the United Kingdom.
He said hospitalizations in Ontario have surged by almost 42 per cent in the last two weeks.
"Whole families are now showing up in intensive care".
"Vaccination is not reaching the highest risk communities, delaying its impact as an effective strategy", they add. "All 34 public health regions will move into shutdown for a period of four weeks".
NSW records no new locally acquired cases until 8pm last night
People lining up to be tested at the Surf Life Saving Club in Byron Bay on Monday. Byron Bay remains on high alert after one new case was recorded in NSW.