The European Commission proposals would widen the basis for curbs against jab-makers that miss delivery targets and countries that import from the EU but refuse to export their own vaccine production, officials said.
Von der Leyen earlier made it clear the European Union would be prepared to suspend vaccine deliveries to Britain unless the bloc receives a "fair share" of shots from the UK.
The EU Commission said it would proceed on a case-by-case basis but attention centered on the United Kingdom and the Anglo-Swedish company AstraZeneca, which has two vaccine factories in EU territory.
AstraZeneca said on Wednesday it does not now plan to export any vaccine doses from the plant in the Italian town of Anagni other than to countries of the COVAX vaccine-sharing scheme.
European Commission president Ursula von der Leyen, supported by some EU leaders including Germany's Angela Merkel, has demanded what she calls "reciprocity" in vaccine exports and warned that AstraZeneca could face an export ban.
"We want to avoid that AstraZeneca doses produced in Europe go to Britain when we are not receiving anything".
Under the proposed new plans from the European Union, officials would reportedly take into consideration nations' rates of vaccination and the situation of the pandemic in each country when deciding whether to approve shipments.
However, Irish Prime Minister Micheal Martin told Ireland's RTE radio today that he was very much against such a move, adding "It's absolutely vital that we keep supply chains open".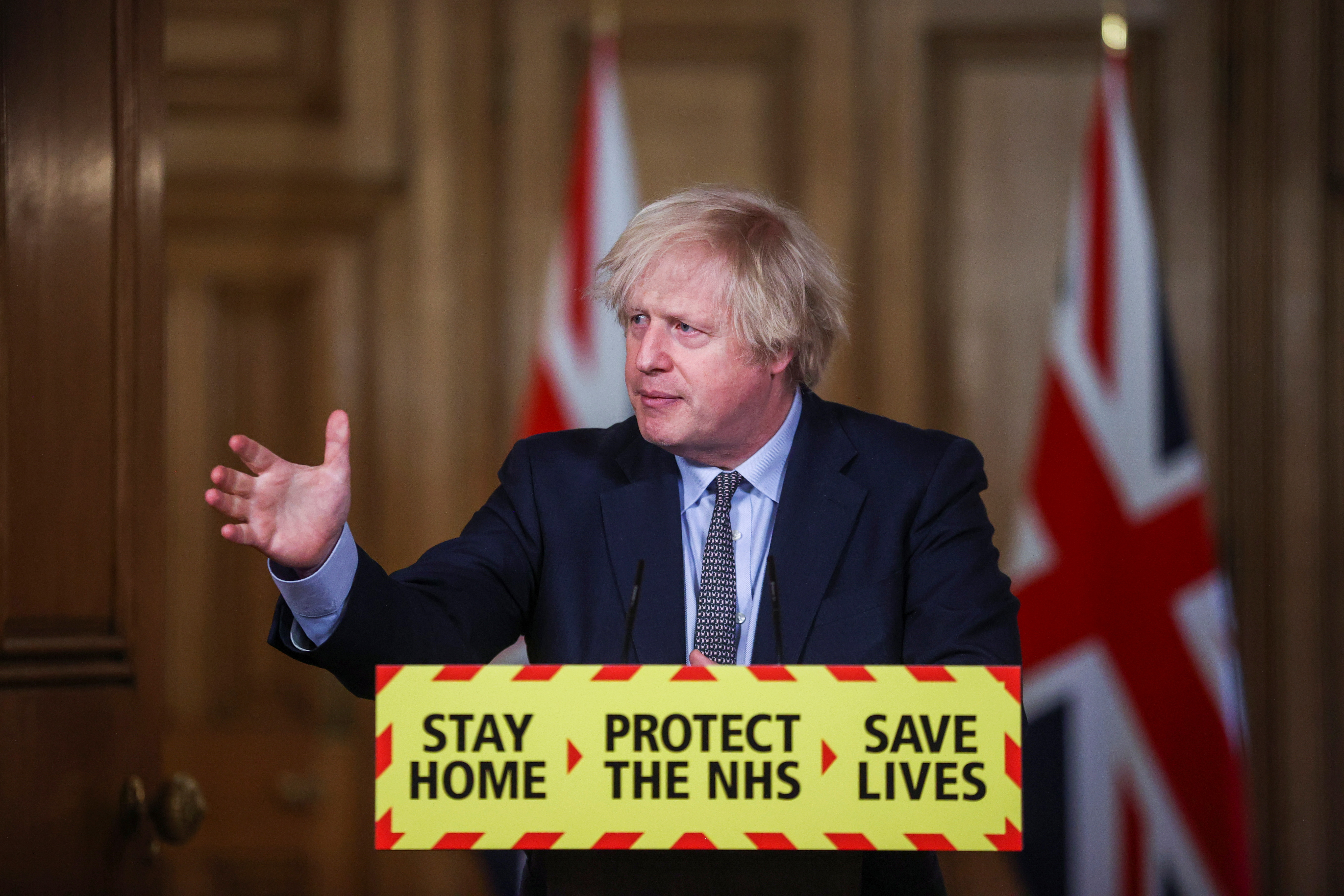 Prime Minister Boris Johnson during a media briefing in Downing Street
UK Prime Minister Boris Johnson responded to the EU's previous accusations that Britain had halted its vaccine exports by stressing that not "a single COVID-19 vaccine or vaccine components" had been blocked.
The European Medicines Agency last week declared the treatment safe and effective and France is now using the vaccine again, although only for those over the age of 55.
News reports in Italy said that a European Commission investigation and a raid by Italian authorities had exposed the British-bound shipment at the Catalent plant in Anagni.
The new export controls are aimed at making it easier to stop shipments leaving the EU if manufacturers haven't fulfilled their European commitments.
At a news conference on Tuesday, Mr. Johnson said he was opposed to blockades, and was "encouraged by some of the things I've heard from the continent".
Later that evening, however, he risked inflaming tensions, telling a group of Conservative MPs in a private meeting via Zoom that the U.K.'s vaccine success was because of "greed".
Downing Street declined to comment on Johnson's remarks when contacted by Reuters, but unidentified sources gave the BBC a freakish array of explanations.
AstraZeneca reportedly said that 13.0m of those doses were meant for COVAX and the remainder for Europe but were being held back for quality controls.
Sidney Powell Seeks to Toss Out Dominion Voting Defamation Suit
Powell doubled down on her conspiracy theories more than a month after the election results were settled. Her team insisted in their 54-page motion that the claims were protected under the First Amendment.