Killed in the crash were Gary Poltash, a 64-year-old retired accountant from Florida, and Suzana Brito, a 48-year-old mother of three from Uxbridge.
O'Leary, the former star of the popular CBC show Dragons' Den, said after the crash that he wasn't driving the boat at the time, and that the other boat did not have lights on and had fled the scene.
Ontario Provincial Police said Tuesday that Linda O'Leary, 56, of Toronto, was charged under the Canada Shipping Act with careless operation of a vessel.
Another passenger, 57-year-old New Yorker Richard Ruh, has also been charged, with Failing to Exhibit Navigation Light while Underway, which breaks the Canada Shipping Act's Collision Regulations.
Linda O'Leary is scheduled to appear in court on October 29.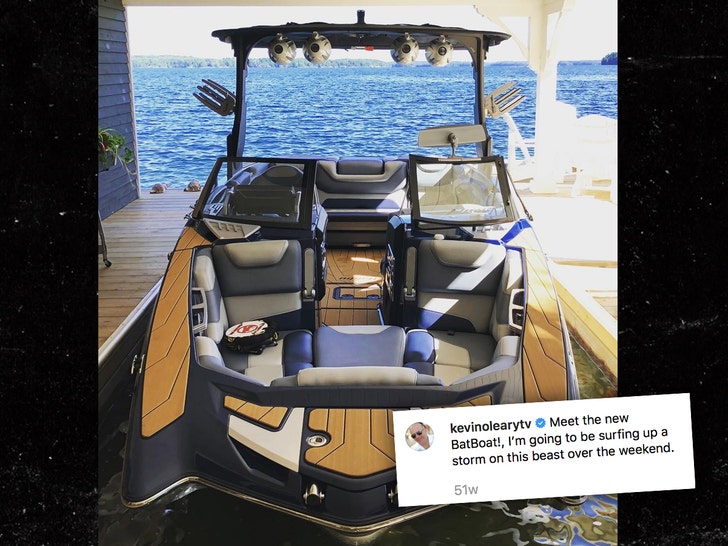 'Shark Tank' Kevin O'Leary's Wife Charged in Fatal Boat Crash, Other Driver Charged Too
"Because it is before the courts, we're not going to be speaking to any specifics as to how the crash occurred", OPP Staff Sgt. Carolle Dionne told Global News. Three others were taken to hospital and treated for injuries.
Kevin O'Leary is one of five investors who decide how to spend their cash on ABC's Emmy Award-winning "Shark Tank".
Both boats quickly left the scene to seek medical attention on shore, said Provincial Police Constable Joe Scali. "I am fully cooperating with authorities", Kevin said in a statement at the time. "My thoughts are with all the families affected". He said the other boat did not have lights on and fled the scene. O'Leary is cooperating with law enforcement in their investigation into this tragedy. In 2017, he ran for the leadership of the federal Conservatives but later dropped out.
Linda O'Leary is the wife of Canadian businessman and TV star Kevin O'Leary.
Dionne said Ruh doesn't have a court date because his charge is a set fine, commonly known as a ticket.
WeWork's Adam Neumann to step down as CEO
Mr Reynolds said he expected the company to remain privately held for the foreseeable future. We Company had vowed to press ahead with an IPO by the end of the year.