Pentagon spokesman Jonathan Rath Hoffman said the list would be made available later this week, after the Defence Department finishes notifying lawmakers with affected projects in their districts and foreign embassies with affected projects in their countries. They say his use of obscure laws to get around Congress' sole authority to allocate money from the federal budget opens the door to subsequent presidents doing an end-run around Congress when lawmakers refuse to fund their projects.
In a letter, Defense Secretary Mark Esper alerted members of the Senate and House Armed Services committees of the plans to proceed with cutting military construction projects in lieu of the wall.
Senate Minority Leader Chuck Schumer of NY railed against upcoming plans to shift $3.6 billion from military projects at home and overseas in order to fund President Donald Trump's wall at the US-Mexico border.
"This decision will harm already planned, important projects meant to support our service members at military installations in NY, across the United States, and around the world", Senate Democratic leader Chuck Schumer said in a statement.
Elaine McCusker, the Pentagon comptroller, said the money will be used to build 11 border projects. Contracts to build the impacted projects have not yet been awarded and construction on them was not planned to start in fiscal year 2020, which begins October 1, she said.
In December, when the president stood by his campaign promise and refused to sign the spending bill that arrived on his desk withholding funds for a border wall, Congress missed a deadline to fund the government, triggering a partial shutdown.
Schumer said that the lost funding would delay critical construction projects at military installations in NY, such as the US Military Academy at West Point.
Esper's decision Tuesday fuels what has been a persistent controversy between the Trump administration and Congress over immigration policies and the funding of the border wall.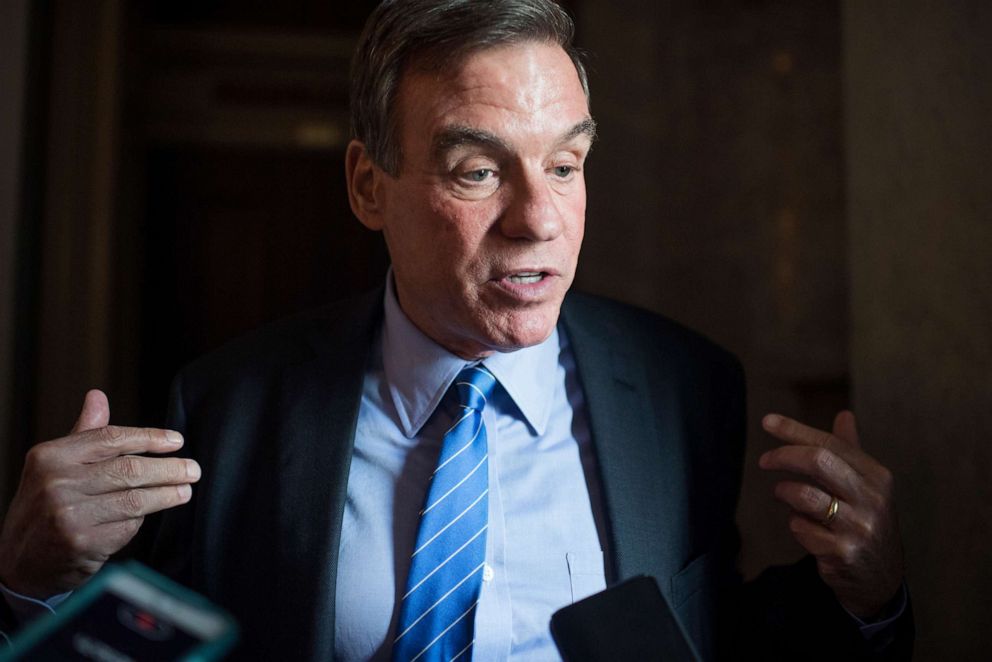 Tom Williams CQ-Roll Call via Getty Images FILE Sen. Mark Warner talks with reporters at the U.S. Capitol
The transferred funds include $600 million from the Treasury Department's asset forfeiture fund, $2.5 billion from Defense Department counterdrug activities and now the $3.6 billion pot for military housing construction announced Tuesday.
Though it was not immediately clear which military construction projects would be put on hold, the move could jeopardize the construction of command and control, drone and cyber projects as well as training facilities in the United States and overseas.
Construction could begin within about 100 days and would likely start with barrier wall on the Barry M. Goldwater Air Force Range in Arizona, McCusker said.
However, only about half of the projects listed met the criteria that Defense Department officials said they were considering for funding.
Pappas and other officials couldn't say how soon or by how many the troop numbers could go down.
"We need help on the border", he said. It could depend in part on the number of attempted border crossings by migrants and other issues.
She said she told Esper that Trump was negating the constitutional principle of separation of powers, the aide said.
The American Civil Liberties Union (ACLU) said it would challenge the latest wall funding attempt in court, reports DW.
Hurricane Dorian forecast to become Category 3 storm today
Its winds had increased slightly to 110 miles per hour (175 kph) and the storm was moving northwest at 12 miles per hour (19 kph). With Hurricane Dorian heading toward Florida's East Coast, Florida Power and Light has activated its emergency response plan.