Princes Charles, William and Harry also made their way to church with the family, where they joined the queen for the Christmas morning service.
Despite rumours of an ongoing feud between the Cambridges and Sussexes, the "Fab Four" put on a united front this Christmas Day as they reunited in Sandringham and were spotted walking side by side to the annual church service at St Mary Magdalene.
It is understood the duke is in good health and will spend the day relaxing privately with his family.
Kate and Meghan have been the subject of a series of media reports claiming there is a rift between the two duchesses.
Other members of the royal family who attended the church service included the Prince of Wales, Princess Eugenie and her husband Jack Brooksbank, the Earl and Countess of Wessex and their children, Lady Louise Windsor and Viscount Severn, the Princess Royal and Vice Admiral Sir Tim Laurence, and Zara and Mike Tindall.
Behind the lead group strode Peter Phillips holding the hands of his daughters Savannah and Isla, and they were followed by Princess Beatrice and Peter's wife Autumn Phillips.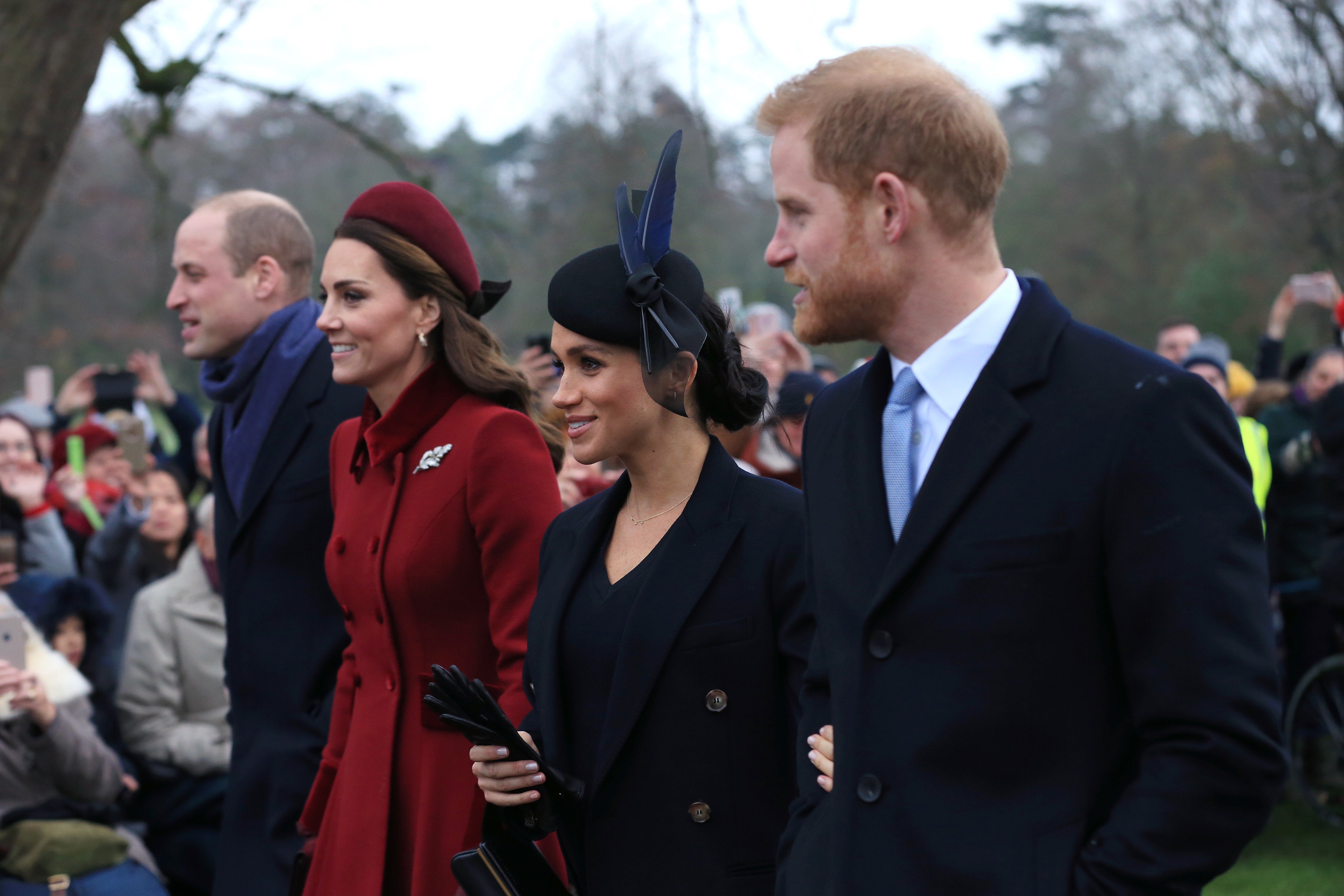 Stephen Pond via Getty Images The couples as they make their way to church
Last year, she became the first non-married partner to be invited to Christmas lunch at Sandringham with the Queen.
During the service the congregation sang traditional carols O Little Town Of Bethlehem, Hark!
Harry and Meghan, the Duke and Duchess of Sussex, and William and Catherine, the Duke and Duchess of Cambridge, were all smiles as they greeted hundreds of onlookers during a Christmas stroll to a church service on Queen Elizabeth's Sandringham Estate.
Newly-unearthed footage shared by the Daily Mail shows a 17-year-old Meghan Markle performing "Santa Baby" at a high school Christmas show.
She added: "We are used to all the pomp and ceremony that goes with the Royal Family but it was great to see Kate shopping with her children in the kind of discount store the rest of us use".
"When Kate got to the checkouts I plucked up courage to ask if she'd do a selfie with me and my kids".
U.S. Supreme Court rejects Trump bid to enforce new asylum rules
The San Francisco-based 9th US Circuit Court of Appeals then refused the administration's request to lift Judge Tigar's order. Trump said, invoking what he said were his national security powers to protect the nation's borders.